A vintage modern jewelry line calls for a vintage dress form. I love how an antique dress form instantly lends a romantic and moody feel. She's been places. She knows things. She has history. She's... pricey!
A search on ebay for a
Wolf dress form
, my brand of choice, shows these ladies going for $300 - $500 with some going for $1000. One day soon, I will have one of these ladies, but for now, this jewelry designer will need to recall her painting skills used as an art student and create a DIY version.
Here she is before the antiquing. Respectable enough, if a little bland.
I've found that most people love to graciously share their techniques on various things online, but surprisingly, how to antique a dress form showed few results. The most helpful I found was this post on
My French Dress Form
. She even took a picture of her supplies. Fabulous.
Off to Lowe's to buy the supplies, other than the primer and sandpaper which I already had. As the blog post suggested, I bought
Valspar's Antiquing Glaze in Asphaltum
(about $5):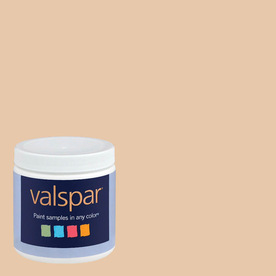 Now it's just a matter of painting and dabbing. First apply on the primer, wait to dry, then the paint. I used a sponge roller brush and really covered her thoroughly. One coat seemed like it was enough. When the paint dries, apply the antiquing glaze, which I watered down to thin. I was unsure whether to paint or to sponge, so I opted to sponge the glaze one area at a time, then rub into the dress form in order to blend into the paint to give it a more natural look. I applied in the areas where I thought she might naturally age and darken, which included around the seams and the curves. I focused on the front / neck / bust areas first, since that's where the necklaces will be featured, then did the same for the back. To continue the antique look for the cap, I took some sandpaper I had in the garage and sanded down the edges and rubbed some of the glaze on that as well.
Now for the stamp... so many options. Should I try to mimic the shield across the chest, as on the Wolf and J.R. Bauman dress forms? Should I personalize the form by getting a custom Ayana Designs stamp, like this cute one by
myrubberstamp
on etsy? Or a 'Paris' stamp, to mimic the French dress forms?
In the end, I decided to get a simple fleur de lis stamp with a 'grunge' effect. I decided I wanted a simple stamp, small enough to put on her neck so it doesn't distract the necklaces. I think it worked out fine.
The stamp I got was from
123stitch.com
. They were the only site I found where the cost of shipping wasn't more than the actual item. Plus they notified me when the item was shipped (the next day), and I received it in good shape. Am very pleased. And, btw, because I did a lot of research on stamps, I found these very cool ones by
Tim Holtz
, which I may get at some other point.
Fleur de lis stamp ($3.69 - ink pad not included. I got mine from Staples)
And the finished product - my vintage dress form Stella, wearing an Ayana Designs necklace, of course (soon to be up for sale). I'm already spotting some thin areas on the jersey where hopefully it'll begin to tear to really create the antique look.
Romantic, moody, and a touch of mystery. You'll be seeing a lot of her on my soon to be launched website.